The Essence of Landscape Design:
Walt Cudnohufsky & Prue Berry
May 30 - June 1, 2008 Rowe Camp & Conference Center, Rowe, MA

For registration information visit the Rowe Camp & Conference Center and click on "Registration/Cost Info "

The basic principles of landscape design, both residential and commercial, will be included in this fast paced, information packed clinic. Amateurs and professionals alike are encouraged to participate in the highly interactive design process. Having taught for over forty years, Walt has an uncanny ability to distill functional, aesthetically pleasing, and innovative design concepts into common language.

Prue conveys a reflective process on how to first imagine and then create gardens that connect us to the grace and wonder of our visions. We will jointly explore with her leadership what constitutes the inspirational and sacred in our surroundings.

This workshop will answer the question, "Why do I gravitate toward and appreciate this place and why am I repelled from that place?" Learn to understand the meaning behind your personal reactions to designed and natural landscapes. Identify and apply a wide array of basic design principles. Learn a shorthand means of describing any landscape. Understand the many ways a home "fits" into its site.

We will use the residential properties of those who come as opportunities for spontaneous problem-solving exercises. (Contact us if you wish to offer your site as an example.) On Saturday, we'll take an all day field trip to several sites, including potentially two or more of the participants' homes, Prue's home, and/or Walt's own gardens in Ashfield.

On Sunday stimulating designs produced by Walter's award winning firm will be analyzed, then we'll all participate in a shared design exercise at or near Rowe C&CC. We can guarantee the entire experience will be a lot of fun!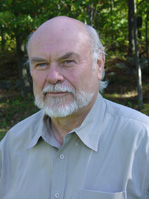 Walter Cudnohufsky
is a dedicated and stimulating teacher who believes in and practices participatory education. His interest in analysis, concept development, and design process led him to found the nationally recognized graduate program at the
Conway School of Landscape Design
in 1972, which he directed for 20 years. A regular speaker and workshop leader at regional and national forums, he is also a fine
watercolor artist
and has his own
landscape design firm
.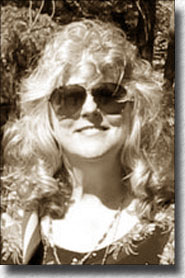 Prue Berry, a guitarist, singer, therapist, mother, gardener, and ace workshop leader, was an Executive Director of the Rowe Camp & Conference Center for 17 years, then hosted their retreats for another 10 years, offering love and wisdom to its guests. With a Certificate from Radcliff Seminars Landscape Design Program, she is now a practicing landscape designer who works with clients and their properties, evokes their dreams and longings, and offers tangible designs for bringing sustaining beauty into their lives, homes, gardens, and hearts.